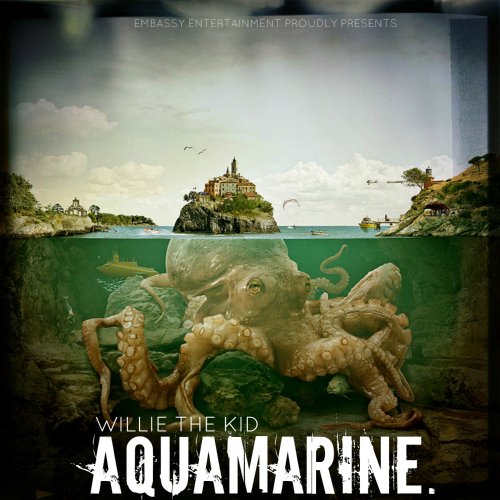 Willie the Kid just dropped Aquamarine, a 13 joint mixtape that probably came straight from Colombia.
I might write up a review later but as this is Sample Saturday, I'm highlighting one song with a nice sample that you might be wondering about.
On track 4, "Glasses of Water", producer Soundafekx flips sample straight out of one of my favorite 90's sitcoms (laugh track and all) and Willie skillfully spews rhymes all over the beat.
http://www.youtube.com/watch?v=Oh-pE_z2O7I&w=590
The Sample:
The sample is from the very first episode of The Fresh Prince of Belair.
This was so dope the way the intro of "Glasses of Water" has the dialogue and Will starts tapping on the glasses and beat-boxing. But the genius part is Hilary saying Will (which probably means the beat was made for Willie) and also including the laugh track.
I can imagine somebody looking at that scene and saying, "I gotta sample that!". Actually figuring out how to put it together to make something out of it worth listening to or rapping over for that matter is really very creative and in a class of it's own. It just works.
The previously mentioned "Goodness Gracious" featuring Smoke DZA, is also on Aquamarine and follows "Glasses of Water".