This is so cool. I want one.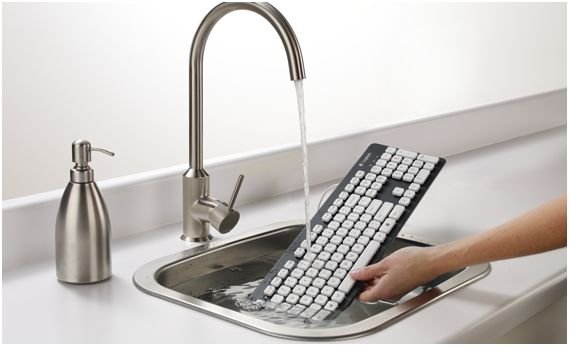 I just saw this on Mashable and thought it would be cool to have one of these Logitech keyboards just so I could put it in water.
The keyboard retails for $39.99 but I just took a look on Amazon and found it there for only $19.99. I think I might just order one.
Apart from the fact that you can wash it (the lettering on the keys are protected from damage by being laser printed), it has a great design and connects via USB.
It would make a great gift for anyone who is always at their computer (like me).