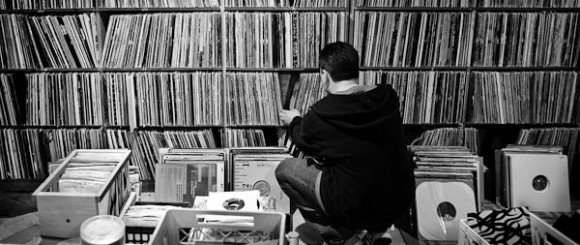 This week's Sample Saturday isn't about any one particular sample. It's about five.
Problem is, I don't know the sample sources. Seems no one knows the samples for these songs either.
They're not on Whosampled, or The Breaks or any of the sample databases and they're probably still bugging out a lot of people who want to know just like I do.
Here are 5 songs where the sample sources are still very much a mystery.
5. Live N*gga Rap – Nas
Album: It Was Written
Producer: Havoc
Year: 1996
After the sample source for "Shook Ones Pt II" was discovered a while back, I think Havoc went up a few notches on my list of favorite producers. The sample source for that song remained undiscovered for 16 years and even if you heard it today you still can't really hear it.
Like many other respected producers of the boom-bap era, Hav still has songs where the sample is still undiscovered like the two songs he produced on Nas' It Was Written. "Live N*gga Rap" and "The Set Up" are the only two songs on that album where the samples are still unknown, both produced by Havoc.
There's not much to go on for either but you can hear the vinyl popping on "Live N*gga Rap" and around 2:45, you can hear an extra key sound.
4. Driving Down The Freeway – Young Buck feat Outlawz
Album: Product of the South
Producer: Hi-Tek
Year: 2008
This isn't exactly as old as the other songs on here but it still puzzles me that part the sample here is a vocal sample and yet no-one knows who the singer is or what song it's from.
There have been discussions online about who this could possibly be and some say it's James Taylor but I doubt it. James Taylor isn't exactly an obscure artists so someone should know what song if it is him.
My guess is that it's probably a foreign based artist who is really obscure. There is also a rumor that Hi-Tek created the "sample" so it sounds like a sample but isn't. Now that would be genius.
3. John Blaze – Fat Joe feat. Nas, Raekwon & Jadakiss
Album: Don Cartagena
Producer: Ski
Year: 1998
Ski is probably best known for the "Dead Presidents" beat he did for Jay-Z on Reasonable Doubt. He did a lot of dope beats in the 90's though and the "John  Blaze" beat for Fat Joe is one of them.
The vocal scratches are known but it's the sample in the beginning and throughout that are still not known.
It could be from a classical composition or a jazz song judging from the violin in the beginning and the horns throughout. Someone on Youtube said they've heard it somewhere so it's probably not as obscure as one might think.
2. Bring It On – Jay-Z feat. Sauce Money  & Jaz-O
Album: Reasonable Doubt
Producer: DJ Premier
Year: 1996
This is the only song on Reasonable Doubt where the main sample isn't known. The vocal sampled hood by Fat Joe is from "1, 2, Pass It".
A quote from "Reasonable Doubt: Deconstructed by Dan Love" best sums up the mystery surrounding this sample:
"Well known for his orchestral inclinations, "Bring It On" allows DJ Premier to indulge his symphonic and cinematic side. More noirish in tone than his other RD contributions, the medley of strings and sax stabs produces a sumptuously rich and incredibly spacious soundscape.

Several Premier samples remain an enigma and "Bring It On" is on that list, as source information remains highly elusive. Unlisted in the liner notes, it's likely that it's extremely obscure , although the sample vibe would indicate that it's lifted from a soundtrack or classical composition. In this information age, it seems impossible that Premier's kept things so close to the vest, but it's assuring to know that the furtive nature of diggers can still be, at least, somewhat preserved."
1. Knowledge God – Raekwon
Album: Only Built 4 Cuban Linx
Producer: RZA
Year: 1995
December 2015 edit: The strings for the main sample in Knowledge God has been found and revealed to be from Meadowland by Stanley Black from his LP "Russia". Thanks to commenter 'decca' for bringing this to my attention in the comments section.
I've been wondering for the longest while where the strings looped on "Knowledge God" came from. I occasionally check the internet to see if it has been found and sometimes try to look for the sample myself.
Another question I have is whether the track is made of two samples or one. We'll never know until those strings are found. There's the piano sample as well as what sounds like a vocal in between.
This has to be one of RZA's finest work and the fact that the sample is still unknown adds to the legendar-iness of this beat.
When I listen to the beat, it's like I've heard it before as it conjures up the image of a score set to the image of an epic adventure where a man walks across snowy mountains. Is it just me or is a part of my subconscious memory trying to tell me something?
Whatever it may be, it does sound like it's from a movie score, possibly from an epic adventure or maybe a Hong Kong film from the 80s.
It would be a good feeling to find the sample sources for any of these songs. Any leads on any of these or if you know the sample will be much appreciated. Contact or comment.