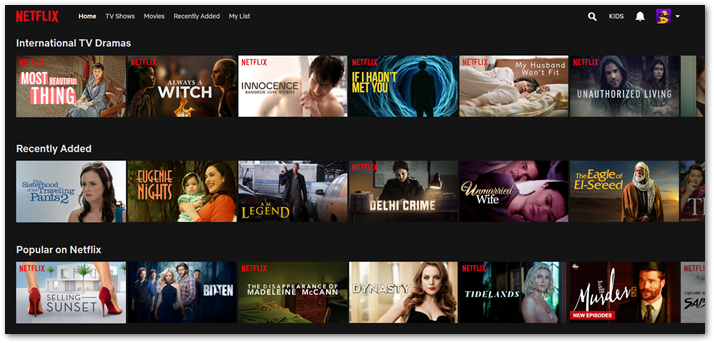 If you're looking for the best DNS proxy service for unblocking US Netflix in 2019, then you're on the right page as I'm going to show you what worked for me and why I consider it the best out of all the available options.
Can't wait? Check out SmartDNSProxy for a free, two week trial with no credit card necessary to activate.
However, I'll invite you to read the rest of this article to see why I chose this service as the best for streaming US Netflix if you don't live in the US.
Why Unblock Netflix?
If you're like me, then you probably don't live in the United States and you get a Netflix region that you're not really content with.
You probably already know that the Netflix library differs depending on which country you live in and some regions get access to movies that you probably wouldn't get access to for a while.
Well, this was the reason why I started looking into unblocking US Netflix as well as other regions.
I started looking into this back in 2014 and found a service called Blockless which let you change your region via a proxy.
The service worked very well and I just had to set it up once then toggle a button to change my region. I got access to a world of content (literally) from Netflix regions in Canada, United Kingdom, Scandinavia, Germany, Japan and Holland just to name a few.
I was able to enjoy Netflix's full library of content for a while until they started banning proxy and VPN services in January 2016. This was when Blockless stopped working and I had to settle for whatever content I got in my Netflix region.
Periodically, I would check to see if there were any working solutions but I couldn't find anything I trusted. Most of these services wanted you to pay to access and I didn't want to do that only to find out that they didn't work.
Sometime recently though, I decided to try again and went through a few options. One that I ended up paying for just didn't work and I had to ask for a refund. I decided not to try the others since this one was mentioned as one of the best.
How I Found SmartDNSProxy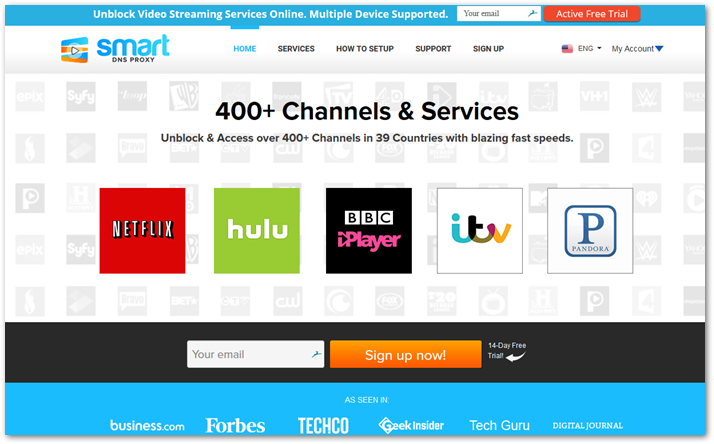 Maybe a week after I gave up, I was browsing my Instagram feed and saw an ad for SmartDNSProxy.
The thing that caught my eye about this ad was that they offered a free 14 day trial of the service and you could unblock US Netflix without even needing to use your credit card.
With no type of barrier, I decided to try this. If it didn't work, all I would lose was the time – a few minutes from my day. If it did then I'd get what I wanted.
About 15 minutes later, I was browsing new titles available on US Netflix. I had chosen to set it up on my laptop so I had US Netflix on my laptop and my local Netflix (which is Mexico when you're in the Caribbean) on my Roku.
SmartDNSProxy worked very well as I didn't get any error messages when I clicked play to watch Avengers: Infinity War.
SmartDNSProxy offers a free 14 day trial with no credit card necessary. All you need is an email address.
Setting Up My Router
It's great having access to US Netflix on my laptop but the thing is, I use my laptop for work and blogging and I watch Netflix on my television set through my Roku streaming device.
I need to access US Netflix on my television. SmartDNSProxy provided clear instructions on how to set this up so this was my next task.
Even with the other services that I've tried, I could never get this to work either because the instructions were too difficult to follow or they just didn't have instructions on how to do it with my router.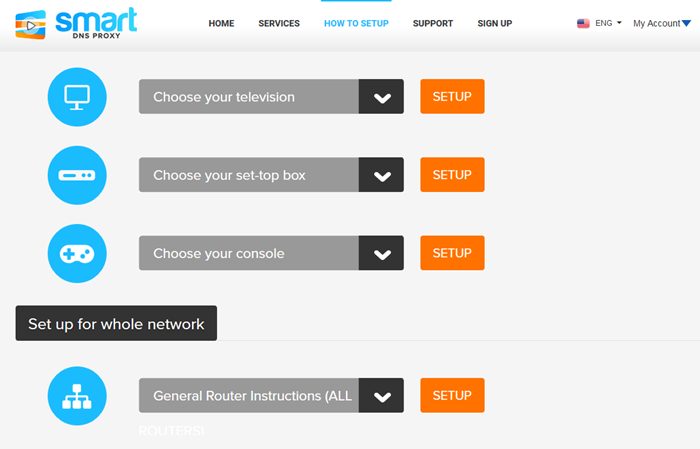 However, I plugged my router into my laptop, followed the instructions on the setup page and in about 15 minutes, I had access to US Netflix on my television.
Setting up SmartDNSProxy on your router means that your entire network could now benefit from this service. So I could still access the US services on my laptop, my smartphone and anyone else in the house could do this as well on their tablet or smartphone.
Roku itself though didn't seem to work because I tried adding Hulu and other channels not available in my region but they just would not add. You would get US Netflix content though even if you access Netflix through Roku.
Why SmartDNSProxy Over Other Options
If you've searched for services to unblock US Netflix and other streaming channels, then you've probably come across a lot of different options to do so.
SmartDNSProxy is probably the best one although I hadn't seen it on any of the lists before (or maybe I missed it).
I say this for several reasons.
The majority of the other services do not have a free trial and if they did, you have to put in your credit card info just to start the free trial.
Also most of the other services had limitations that I just couldn't deal with.
Even after the free trial, most of the services mentioned were still more expensive than SmartDNSProxy which starts at less than $5 per month. The service that I had tried and eventually had to get a refund from was one of the cheaper options and that started at $7+ per month.
Another reasons why I love SmartDNSProxy is that it was very easy to set up with clear instructions on what to do. I was able to get it going on my laptop in less than 15 minutes and on my router within the same timeframe.
Also SmartDNSProxy works – no errors and no need to contact support for anything at all. Just set it up, subscribe and forget about it.
Any Cons?
Yeah, it's not all raves but at least I'm still happy.
There is one thing that I'm not really sure about. It seems that I can only unblock US Netflix for now. When I check the dropdown list under Netflix, it seems that there aren't any other regions available.
I would have liked to access other regions, like Canada or UK Netflix for example. However, I haven't changed the provided IP addresses to see if it was possible. This is the only gripe I have but I'm still grateful that the service exists and I'm not going to ask for too much.
Besides this one little thing, I have no other complaints.
Update: There's a Netflix switch that I missed when I first reviewed SmartDNSPRoxy that you could just toggle and set the Netflix region to off. This would give you back the original Netflix for your home region. You can then toggle the switch back on for US Netflix.
This is great because now you can have access to content from both regions and I currently do this every now and then to enjoy shows and movies not available in the other region.
SmartDNSProxy – Pros & Cons
Pros:
Free trial available (no credit card necessary)
Easy setup
No limitations
Access over 400 streaming channels (Hulu, HBO Plus, Netflix etc)
Cheapest option available
It works
Wide range of DNS available
Cons:
Only two Netflix region available it seems.
If you're looking for a solution that works in 2019 to unblock US Netflix then SmartDNSProxy is what you need. Take the free trial (email address only) today.