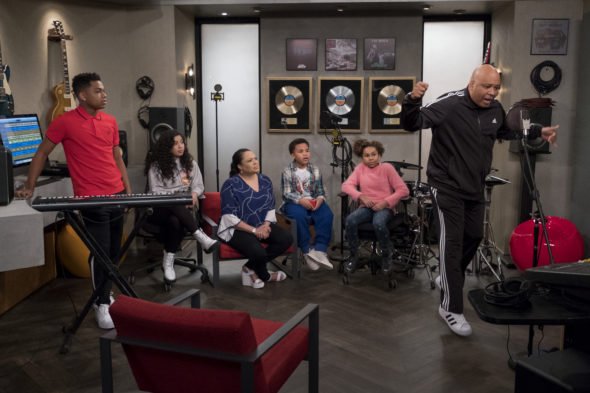 I like Run-DMC.
I like hip-hop and not the mumble rap type that kids listen to nowadays.
I like family sitcoms like Fresh Prince of Belair, Family Matters and My Wife and Kids.
Recently, I caught "Marlon" on Netflix and enjoyed it.
So when I saw that Netflix had a new sitcom with a black family starring Rev. Run of Run-DMC, I immediately clicked the "Add to My List" button so that I could watch it later.
After watching the pilot episode entitled "Sip Stop Hooray", I went and clicked on "Remove from My List" because I didn't plan on watching any more episodes.
All About the Washingtons is simply not funny at all for a sitcom and I may have lightly chuckled once or twice throughout the episode.
It's not at all surprising though, that this Netflix show failed to impress me at all. Netflix apparently picked it up after ABC halted it's development in 2016.
The show, which stars Run and his real life wife, Justine Simmons, finds rapper MC Joe Speed retiring from hip-hop to spend more time with his family. In the pilot, he has to deal with his wife wanting to get exposure for her new invention, a cup stopper that prevents your drinks from spilling in the club, his daughter wanting to go to public school like regular kids and his son's mumble rap ambitions. He also has another daughter and another son but I forgot what their story was – yeah it's that dull.
So far, as I've searched online, it seems everyone agrees that the series is a crap show. If anyone makes it to episode 10 at all, that would be a surprise and they probably have too much time on their hands or have seen everything else in Netflix's library.
Is there anything good about the show?
I liked that they tried to deal with the mumble rap issue and I understand their view about it but maybe if it was a TV drama then it would have worked.
The other plot points were just too generic and handled in too much of a non-original way to mean anything.
In conclusion, Netflix tried with All About the Washingtons but it just isn't funny at all and I wouldn't be watching past the first episode. I can't wait for On My Block season 2 to begin.