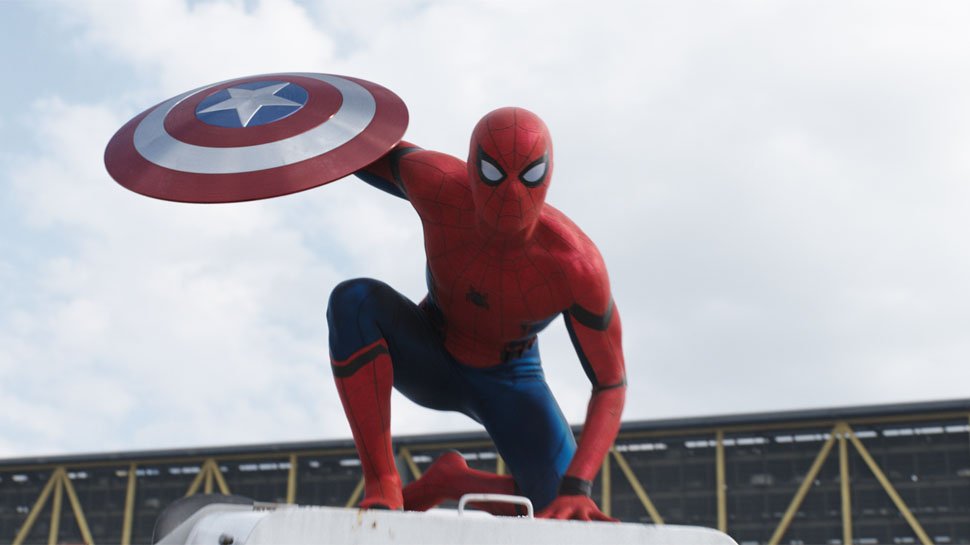 Halloween is almost here. And that means pumpkins, horror films and costume parties.
If you haven't done so by this time, you're undoubtedly looking for Halloween costume ideas so that you can buy or DIY something to wear to a Halloween party.
Ideas aren't really that hard to come by since there is inspiration all around. You can opt for something traditional like a vampire or a pirate or something to turn heads and start conversations like pop culture-inspired costumes eg. Donald Trump or a Game of Thrones character.
Movies also make great go-to sources for costume ideas. You have almost a century of motion pictures to refer to when looking for something pulled straight from the silver screen.
Will you be Dorothy or the Tin-man? Or maybe Yoda or Darth Vader?
Or how about something more current?
In this article, we're going to check out the movies of 2017, which includes already released movies as well as trailers and buzz about upcoming movies.
Current movies have become a source for trending Halloween costume ideas and the 10 I'm about to list here make great reference to costumes that will be recognized and talked about due to the freshness of the movies being in people's minds.
Here are 10 trending Halloween costume ideas that are inspired by movies that were released in 2017.
10. Belle (Beauty and the Beast)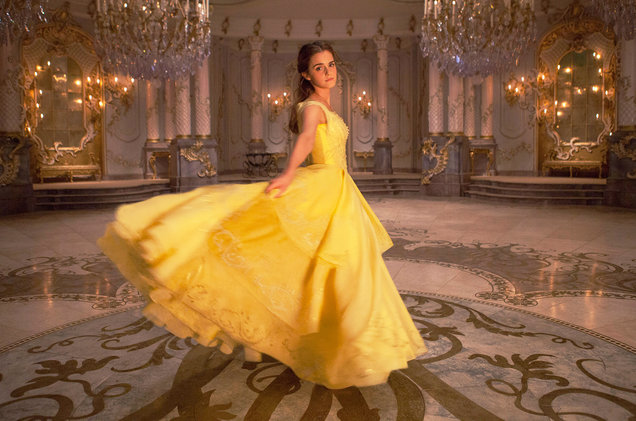 Beauty and the Beast made a tonne of money at the box office this year. In fact, it was the highest grossing movie worldwide so far in 2017 making over $1.2 billion dollars, one of only three movies to make 10 figures so far this year.
As a family movie by Walt Disney, a lot of people young and old have seen this movie and little girls and even grown women are undoubtedly going to want to dress up as Belle for Halloween this year.
Belle's costume is rather simple and requires only an elegant gold or yellow ballroom dress.
It's a great costume for couples when paired with the Beast from the film. Or for a group costume for women going as Disney or fairy-tale princesses.
9. The Beast (Beauty and the Beast)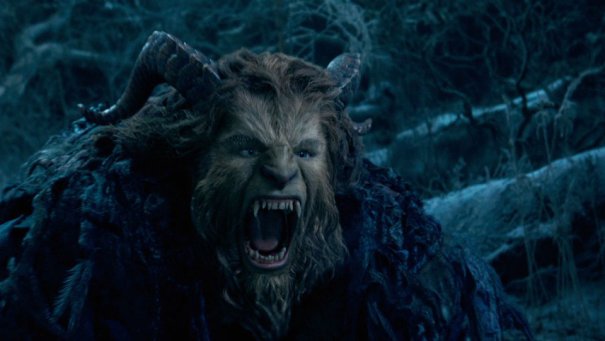 The Beast from Beauty and the Beast is the perfect companion to Belle if you want to dress for Halloween as a couple and it can even be a good standalone choice for a guy.
As mentioned above, the movie is currently the top grossing film of 2017 and along with Disney's 1991 animated film and the fairy tale books, the character is very well known but not exactly a typical choice for a Halloween costume.
You'll need the Beast mask and the blue jacket with gold trim and buttons.
8. Captain Jack Sparrow (Pirates of the Caribbean 5)
The Pirates of the Caribbean franchise spans 5 films and is one of the top earning film franchises having earned over $3 billion.
With the release of Dead Men Tell No Tales this year, Captain Jack Sparrow costumes may very well be the most popular pirate costumes choice for many. I'm willing to bet that he just might be one of the most famous fictional pirate characters ever.
For this costume, you'll need the captain's hat, the red bandana and the pirate's suit. The black makeup around the eyes will make this even more authentic. No real firearms or swords though.
7. Groot (Guardians of the Galaxy Vol. 2)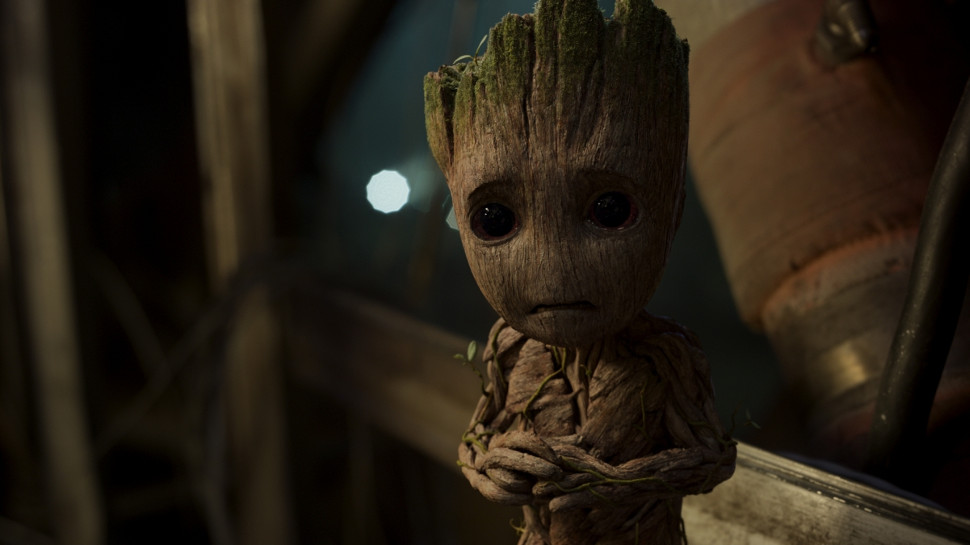 Another top grosser this year was the second installment of Marvel Cinematic Universe's Guardians of the Galaxy.
So far the film has made over $860 million dollars worldwide and is the second highest grossing Disney movie released this year after Beauty and the Beast.
The one character in Guardians of the Galaxy Vol. 2 that everyone who's seen the movie can't stop talking about is Baby Groot. The scene stealing character would make for a great toddler costume but don't forget there's also the adult version of Groot which is also a good choice for an adult costume.
Groot is a good choice for group costumes along with Star Lord, Gamora, Drax and Rocket if you want to dress as the Guardians.
6. Spiderman (Spiderman: Homecoming)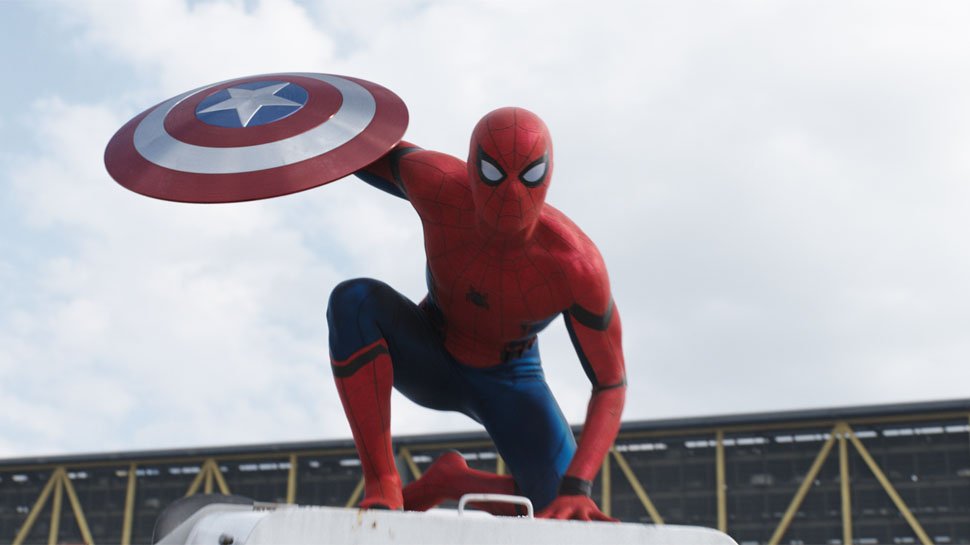 Superhero costumes are a popular choice around Halloween time and Spiderman is probably one of the most popular superheroes of all time.
The Marvel character finally joins the Marvel Cinematic Universe in the Spiderman reboot, Spiderman: Homecoming after appearing in Captain America: Civil War last year. So far this year, Spiderman: Homecoming is the 4th highest grossing film, the highest to not earn $1 billion worldwide and the highest grossing superhero movie of 2017.
Spiderman costumes are a staple in any Halloween costume store so it shouldn't be too hard to find. Grab Captain America's shield to achieve the look above. The colors match quite nicely.
5. Minion (Despicable Me 3)
Despicable Me 3 was the highest grossing animated film of 2017 and the 3rd highest grossing overall with just over $1 billion dollars worldwide. It's the 4th film to feature the minions after having their own movie in 2015.
Although there are adult minion costumes, these would suit kids more in my opinion but don't let that stop you from letting out that inner child.
4. Thor (Thor: Ragnarok)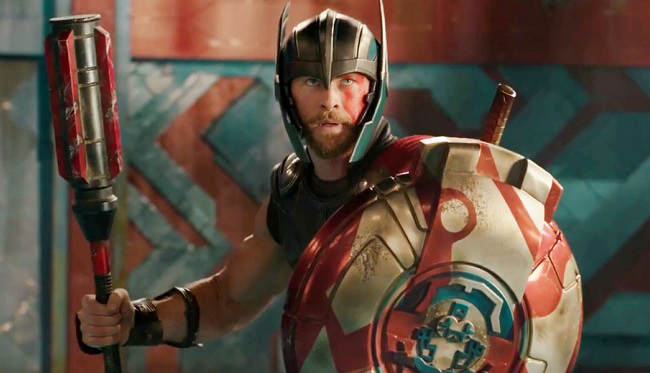 Thor: Ragnarok hasn't been released yet. It is slated for release on November 3rd but with trailers going back as far as April this year, fans of the Avengers franchise and Marvel Cinematic Universe are no doubt about it just waiting to make this another box office success.
So you can imagine that Thor, who will hit theaters the Friday after Halloween, would be a good option as a costume for superhero fans.
Having the signature hammer and the red cape is a must for this costume. It's a great group costume if you want to dress as The Avengers or any combination of Marvel superheroes.
3. Wonder Woman (Wonder Woman)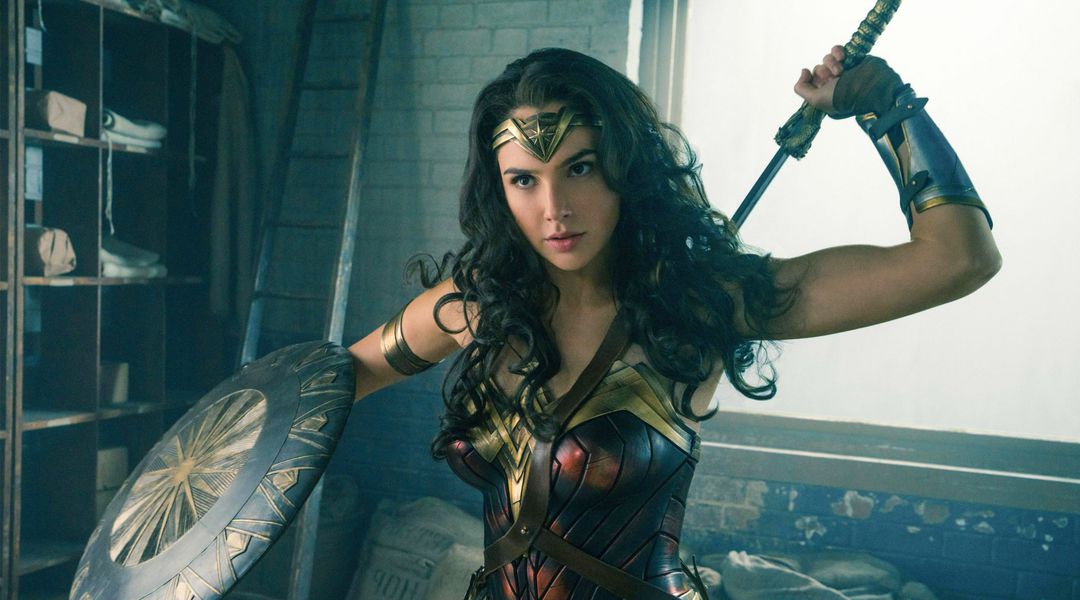 So far, I've mentioned three Marvel Universe characters but DC characters are also having a great year. Wonder Woman is the 7th highest grossing film of 2017 with over $821 million worldwide.
This is the second time, after appearing in Batman v. Superman last year, that Wonder Woman is appearing on the big screen and she'll be appearing in the currently buzzing Justice League movie later this year.
Wonder Woman would make a very sexy costume and goes well in a group setting if you plan to dress as the Justice League along with Batman, Superman, Flash, Aquaman and Cyborg.
2. Billy the Puppet (Jigsaw)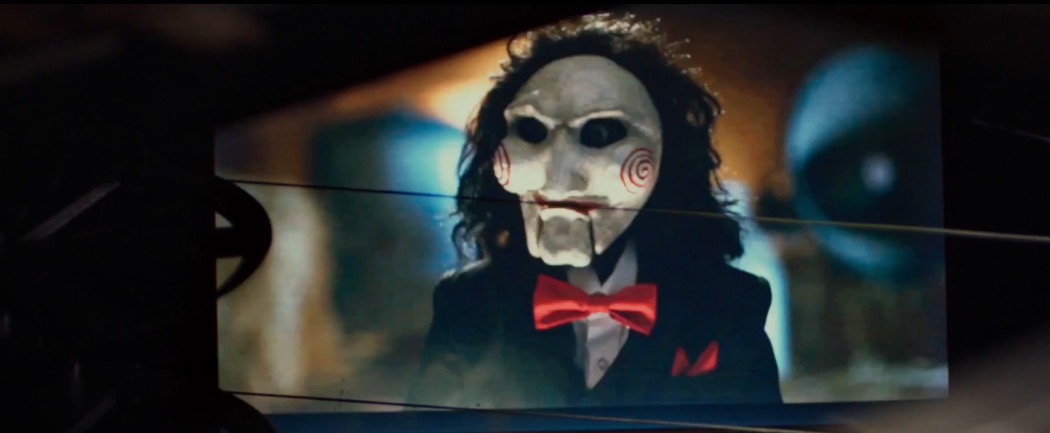 I haven't mentioned any horror movie inspired costumes as yet and what would Halloween be with the scary stuff.
Well, here's Billy the Puppet from the Saw series. Billy is set to appear in the film Jigsaw, which is out on the 27th so it should be playing in theaters through Halloween.
Jigsaw, named after the villain in the series, is the 8th movie in the Saw franchise so Billy which people sometimes confuse with Jigsaw is an instantly recognizable character and a scary one at that.
You'll need the white mask with the high cheekbones with red swirls to play Billy for Halloween.
1. Pennywise (It)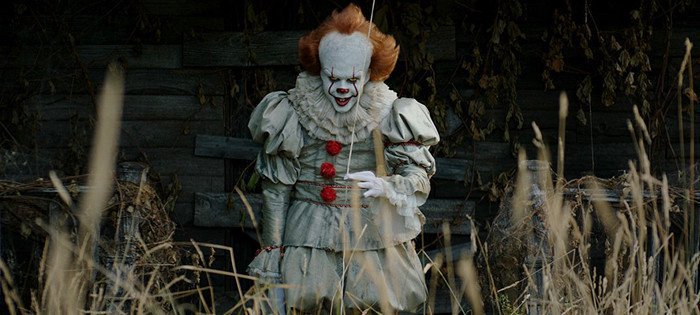 Clowns are scary but none will be as scary as Pennywise from the surprise box office hit adaptation of Stephen King's It. The film broke records as it racked up over $120 million it's first week and ruled the box office for two straight weeks in September.
Pennywise isn't new to the Halloween costume party. The It miniseries from 1990 made Pennywise an option for Halloween costumes for the next 25+ years after it's release.
The new Pennywise has a different look though and might be even more scarier. Whether you opt for makeup or a mask is up to you but you can complete the costume with the outfit seen in the screenshot above and the orange hair.
There are many other movies that came out in 2017 that you can get ideas from but these ten are based on the popularity of the films. If people went to see the film, they're probably going to get ideas from them as well.
What will you dress up as this year for Halloween?